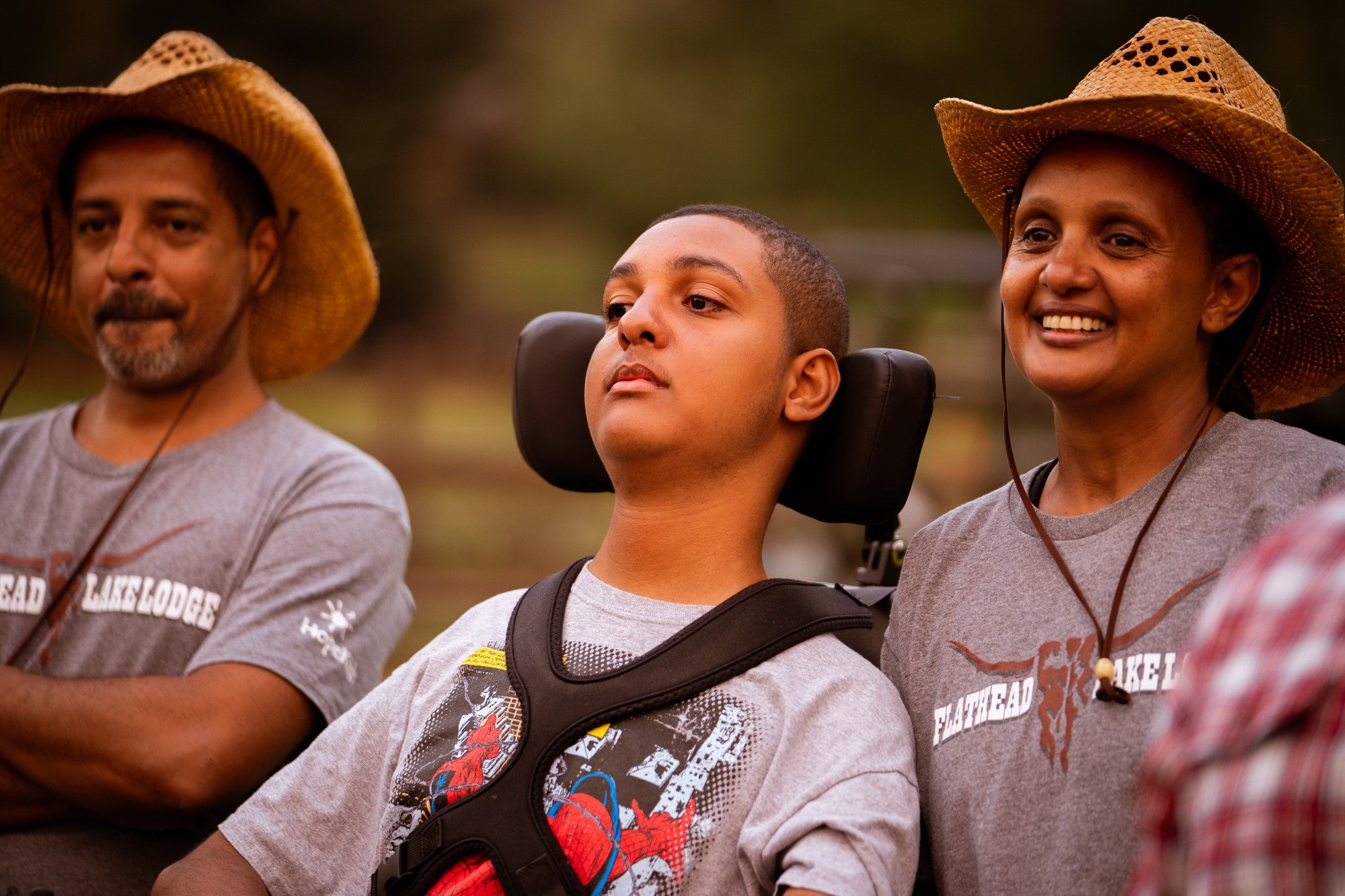 Give the gift of Hope for Giving Tuesday
Alexandra King
Giving Tuesday is a very special day with the Outback Trading Co. team. This year we are thrilled to be contributing 10% of all sales today (November 29, 2022) to an amazing organization that gives the gift of hope and adventure to children who are critically ill. Starting in 2020 the Flathead Lake Lodge, along with HopeKids, have welcomed 20 families a year to the ranch to bring, hope, joy, and laughter back to these special families.
These families and children face challenges every day that are beyond their years. Instead of going to school many spend extended periods in the hospital undergoing numerous surgeries or rounds of chemotherapy. These families may not know how much longer they will have with their children but during this week they are able to create memories to brighten dark days and the unknown future.
Quote from the Wells Family:
"This handsome guy! The first one to offer his hair up and shave his head before Carter's chemo. The same boy who danced with his brother off of Colfax in Denver while Carter was going through transplant on the 7th floor of oncology and physical contact wasn't allowed. He prayed and waited patiently month after month after month while Carter clung to life and our entire family was flipped inside out and upside down, hours away from home. Evan never quit.
Evan LOST everything along with Carter and the rest of us. Football was gone. High-school was gone. He missed out on every dance, activity and social aspect of his young life while protecting his little brother. He'd do it again a thousand times over again, for Carter.
This past week, I saw the light come back into his eyes for the first time in a long time. I saw his passion and his spark to start living again, without constant fear. I saw Evan just able to be Evan again. A gift that we received that could never be replaced. My mama heart is melting. Can't wait to watch this guy's future soar."
We ask you to join us in helping to make Week of Hope possible for these remarkable families, please click here and contribute to at whatever level you can.
As one mom said, "There's been a lot of healing that's happened this week…a lot of joy, total joy."
Watch a recap video of how Week of Hope 2022 changes the lives of these families.