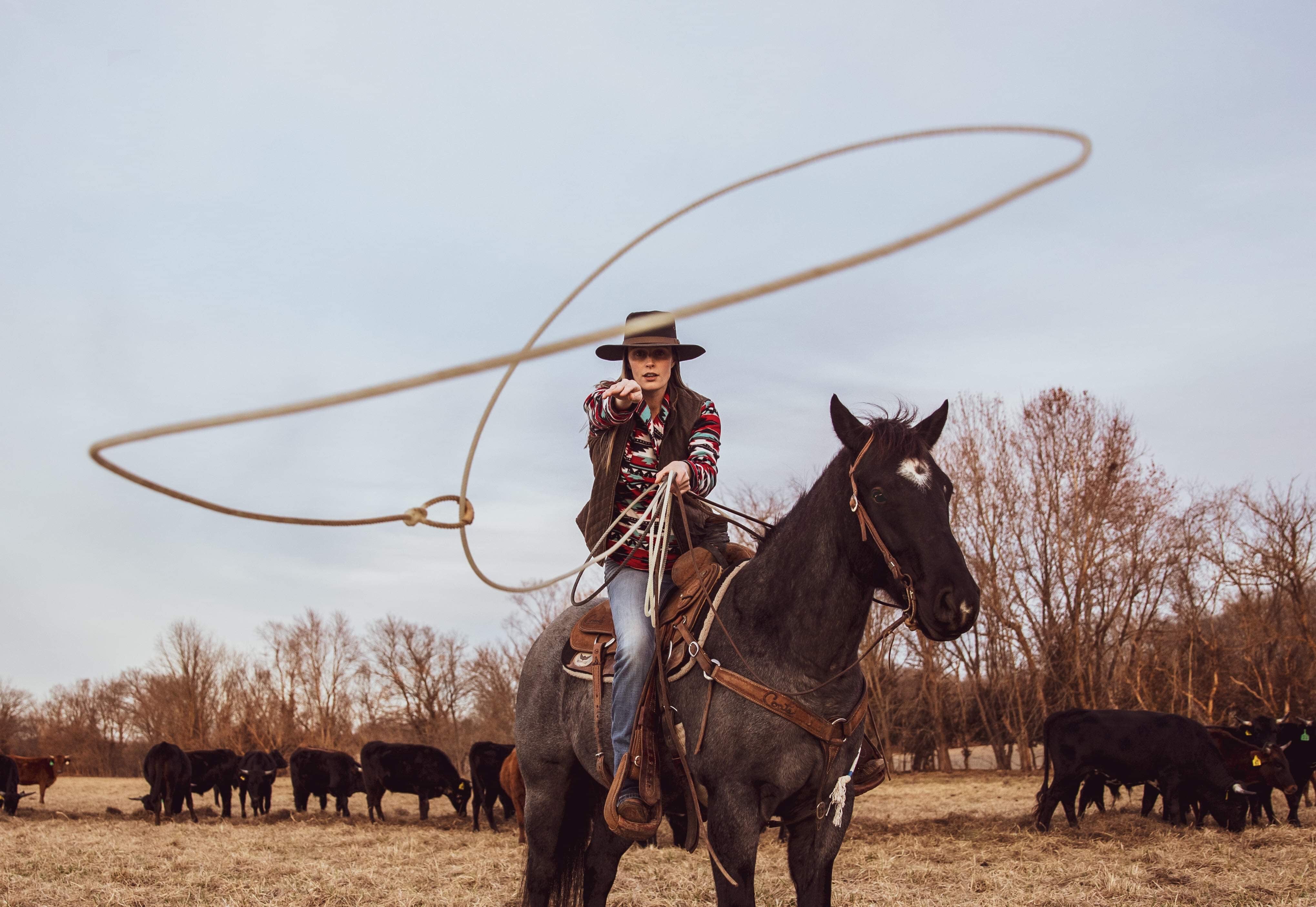 At Home with Ali Turner
Allie King
1. Introduce yourself...
Hi, my name is Ali Turner, my Fiancé and I live on a farm in a small town in Southeast Missouri where we raise performance horse prospects and Corriente cattle! I'm a part-time model, cowgirl, vet tech and soon to be mom!*
2. What is the craziest adventure you have had?
When I was younger I got to fly in a tiny plane to a small island called Roatán in Honduras and ride a 3 yr old Andalusian stallion in the rain on the beach for a photoshoot, he bucked me off and I ripped my Gucci pants!
3. Who is your biggest source of inspiration?
My fiancé and best friend, Kyle Cook. He doesn't realize how much of an inspiration he is to me, he always believes that I can do anything I set my mind too, keeps me positive in tough situations, and keeps me moving forward when I'm being hard on myself.
4. In another life, where would your dreams have taken you?
In another life, I really dreamt of being a marine biologist! I'm completely fascinated with the ocean and all the animals that live there.
5. What is your dream adventure?
One of my dream adventures would be to go on a scuba diving trip to see the Great Barrier Reef off the coast of Australia!
6. What is your favorite piece of Outback gear?
My favorite piece of Outback gear has to be my Kodiak Oilskin hat in brown. It's especially nice to wear on those rainy days, every time I wear it out or on a photoshoot I get a ton of messages and compliments about the hat!
*Since writing this blog Ali and Kyle have welcomed a beautiful baby boy.