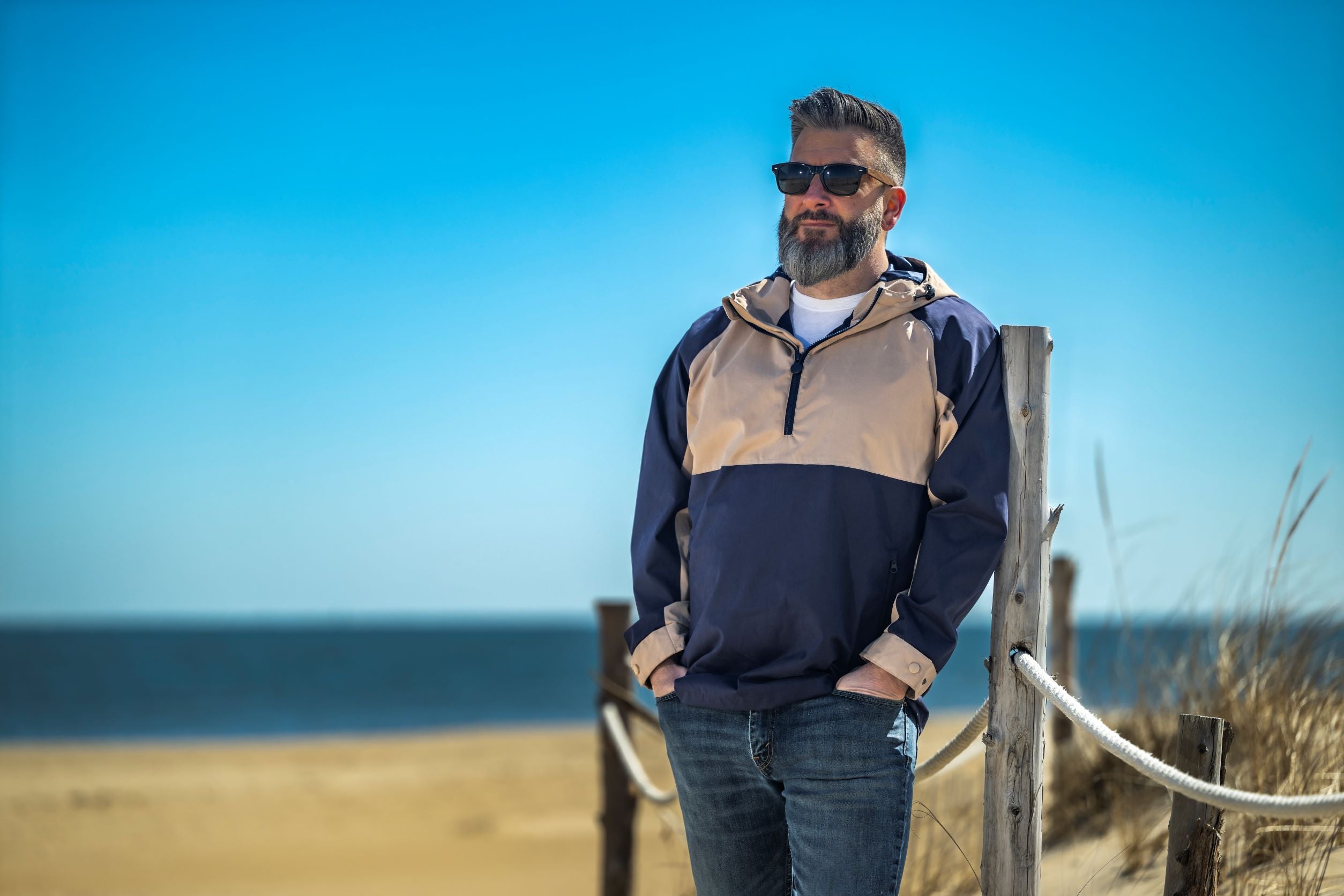 Spring 2023 Essentials
Emily Hughes
Now that Spring has officially arrived, it's time to revamp your wardrobe with our newest Spring looks! From stylish tank tops, to light weight vests and waterproof jackets, our Wanderlust 2023 collection has you covered to enjoy the outdoors this Spring!
First up we have our tank tops, like the Women's Paisley Tank! This piece features a custom western paisley pattern with slimming side panels and a scoop neckline, keeping all of you cowgirls in style and comfortable! You will definitely stand out at your next rodeo, or even on a fun, hot day outdoors with your friends and family this summer! If you're looking for something with a more simple design, we also have the Women's Beth Tank, which features an accent button closure and scoop neck, while also being lightweight so that you can pair it with other pieces!
Next we have our Men's Button Up shirts, including the Eric short sleeve, Jaxon short sleeve, and the Luke short sleeve! All of which have their own unique and fun design, making them great Spring/Summer party shirts! Their super fun designs make them great tops to wear to your summer barbeque events, or even to wear on a beach trip! You will definitely catch eyes in the family and friends photos as well.
We all know that with Spring comes rain, but don't worry! We've got you covered there too. For all you ladies out there who want to stay dry and fashionable, we have pieces such as the Fauna and the Heather jacket, which both do just that! Our Fauna jacket is a poly/cotton blend, making it soft to the touch. The Heather jacket is another beautiful piece, crafted from a lightweight fabric and designed with a flattering cut, keeping you dry and stylish. These would be perfect pieces to wear on a Spring hike or even on a fun trail ride! There's nothing better than a cool Spring day outside!
For the men out there, our Carter jacket provides not only an eye catching look, but is crafted with lightweight and breathable material, keeping you cool, dry and comfortable this Spring and Summer! The Dylan jacket is also a great fashionable option, with color block styling and mesh venting for breathability! This jacket is a great layer for any outdoor activity this Spring/Summer with being fully waterproof and having a two way zip and adjustable cuffs! So no more excuses to sit inside on a rainy day, get out and explore in style!
And for those inevitable cooler Spring days, the men's Wyatt Jacket and Aiden Vest are both great options to keep you warm, comfortable, and protected from the elements. Although we are looking forward to the warmer days, it's also nice to be prepared when the temperatures drop a bit, so that you can still go out and adventure!
No matter what adventures this Spring has in store for you, Outback's Wanderlust 2023 collection has just what you need to enjoy the outdoors in style and comfort! 
Happy Spring!